English Tips for Everybody
Teachers usually say irregular verbs are difficult because they do not have a pattern, but sometimes patterns emerge from them and it might become easier to use and learn them.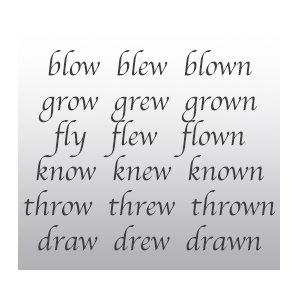 Other patterns:
WRITE – WROTE – WRITTEN
RIDE – RODE – RIDDEN
HIT – HIT – HIT
PUT – PUT – PUT
CUT – CUT – CUT
READ – READ – READ*
*Different pronunciations: /ri:d/ – /red/ – /red/
When we want to know somewhere's weather we can ask:
HOW IS THE WEATHER? or WHAT IS THE WEATHER LIKE?